AGIT in the Aachen region
As a regional economic development agency, we support companies with a wide range of services such as start-up and innovation consulting, business services, location development, (euregional) technology transfer or access to scientific and business networks. With a
total of four locations
on the
Melaten Campus
, in the
Technology Centre at the Europaplatz Aachen (TZA)
and our branch offices in the
districts of Düren
and
Euskirchen
, we would like to extend our services even further in order to be able to support companies even more intensively and closely. We would also be pleased to offer you our services directly on site in your company.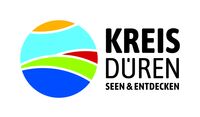 How can companies in the district of Düren benefit from AGIT's services? Our answer: With a direct contact person on site!
In cooperation with our partners in the district of Düren and in the Aachen region, we - as a technology-oriented company -offer you a special service package with regard to foundation, growth and Innovation.
If you want to break new ground and are looking for new, tailor-made contacts to companies and scientific institutions, we support you with our network. AGIT's good relations with the cities and communities in the Düren district and with the district administrations in combination with our specific competences we provide you with high added value in consulting and support.

We would be pleased to get to know you and accompany you with your innovative idea! In a personal meeting we will address your needs and interests and can thus effectively use our wide range of services for the successful implementation of your project.
District of Düren with an important role in structural change
In the course of the energy revolution and structural change, the district of Düren with its outstanding potential of research institutions dealing with the future questions of energy supply plays an important role. The Forschungszentrum Jülich (FZJ), the Solar Research Institute of DLR and the Solar Institute of the University of Applied Sciences Aachen (FH Aachen) combine unique expertise in energy research.
The district of Düren is also a pioneer in the application of hydrogen technologies and provides significant impetus for industry and science. It also provides a unique environment for companies to develop new products and services in the field of energy.
AGIT supports national and international companies to become part of this location where the energy solutions of the future are created and tested close to the market!
We are also happy to support companies from the Aachen region in gaining access to the energy cluster in the Düren district. With the Brainergy Park in Jülich, a special area of around 7 hectares is being created as platform for new energies and for topics relating to structural change and the energy revolution economy. The concentrated research competence brings together industry and science in an unprecedented way to develop tomorrow's energy solutions in a real laboratory.
AGIT is the right contact for companies from Germany and abroad!
Your contact persons in the District of Düren:
Peter Gier M. A.
Phone: +49 241 963-1052
email: p.gieragit.de
Katrin Göttgens
phone: +49 241 963-1044
email: k.goettgensagit.de

Technologiezentrum Jülich TZJ
Karl-Heinz-Beckurts-Str. 13
52428 Jülich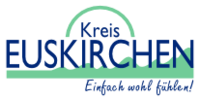 In order to carry AGIT's services even more strongly into the entire region, we have a permanent branch office in the district of Euskirchen since August 2019.
With a direct contact person on site, we would like to support the Euskirchen companies even more intensively.
AGIT offers support to companies with a wide range of services such as start-up and innovation consulting, corporate services, location development, (cross-border) technology transfer or access to scientific and corporate networks.
The geographical proximity of the AGIT branch office enables us to optimally coordinate its content with the Economic development of the district of Euskirchen. This is because the cooperation in partnership between the District Office for Structural and Economic Development and AGIT is clearly based on the desire to complement each other in the best possible way.
Contacts and cooperation as a building block for success - finding partners in the Technology Region Aachen
We provide targeted support in identifying cooperation partners and are closely networked with business and science. The concrete cooperation between companies (B2B), or companies and research institutions (B2S) is particularly fruitful, for example, in the area of joint research and development projects. Often the development of innovative products, processes or technical services is only possible if several partners contribute innovative services and different competences.
In such a case, we not only help you to find the right partner and bring you together with the right contact person, but can also advise you on possible funding programmes that can be used, for example, to support R&D or digitisation projects of companies or in a network.
We would like to get to know you and accompany you with your innovative idea! In a personal meeting we will address your needs and interests and can thus effectively use our wide range of services for a successful implementation of your project.
Your contact person in the district of Euskirchen:
Florian Deutz M. Sc.
Phone: +49 241/963-1026
email: f.deutzagit.de
Frauenberger Straße 152
53879 Euskirchen
Location District of Düren
Location District of Düren
Location District of Euskirchen